[etichetta: Dischi Soviet Studio]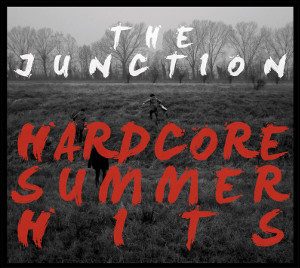 The Junction - Hardcore Summer Hits (2015)


Secondo album per i Junction, power trio vicentino composto da Marco Simioni (voce, chitarra), Francesco Reffo (batteria, synth, cori), e Marco Amore (basso e cori). "Hardcore Summer Hits" si compone di dodici brani indie rock con attitudine punk, venature pop e piglio garage. "Get It Now" media sapientemente tra power pop e hardcore melodico, "Robert Jordan" è invece brano dai toni più agrodolci, mentre "Don't Listen/Be Kind" pesta duro facendo muovere testa, culo e gambe, e sulla stessa falsariga si mantiene anche l'opener "Corner".

"Hardcore Summer Hits" è un disco fresco e accattivante, non uno di quelli che cambia la vita, ma capace comunque di garantire momenti di puro divertimento, e non è poco.
Tracklist:
1.Corner
2.You and I
3.Robert Jordan
4.Get It Now
5.Give Me a Call
6.Farm
7.You Look Younger When You're Drunk
8.One More!
9.Got Home
10Don't Listen / Be Kind
11.Kim Gordon (Not About Her)
12.Remember That?
- Sito Ufficiale The Junction
- Sito Ufficiale Dischi Soviet Studio
- Sito Ufficiale Five Roses Press
Giacomo Messina 21/10/2016