[etichetta: Urtovox]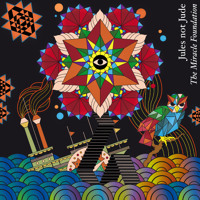 Jules Not Jude – The Miracle Foundation (2013)
Secondo album per i Jules Not Jude, che ritornano a tre anni di distanza dal debutto intitolato "All Apples Are Red...Except For Those Which Are Not Red". Il nuovo lavoro sulla lunga distanza, "The Miracle Foundation", viene dopo lunghi tour, cambi di line up e due ep intitolati "Wonderful Mr.Fox" e "Tuesday?".

Prodotto da Pierlugi Ballarin dei The R's e mixato da Jon Astley (Who,Eric Clapton,Paul McCartney), "The Miracle Foundation", nome che si ispira a quello di un'associazione americana che si occupa di orfani in India, è un perfetto disco di indie-pop: otto brani memori tanto di classici Beatles (ai quali si ispirano chiaramente sin dal nome) e Kinks, passando per i più moderni Grizzly Bear e Local Natives.

Il primo singolo "Perfect Pop Song" mantiene quello che promette nel titolo, "Raise The Hood" vede la riuscita partecipazione di Enzo Moretto di A Toys Orchestra. "Hazel" è piacevole psichedelia floreale, "Martha" è pura malinconia sixties.

Con "The Miracle Foundation" i Jules Not Jude ci regalano un piacevole tuffo nel passato, un disco colorato, divertente e ricco di passione. Bravi!
Tracklist:
1.Perfect Pop Song
2.Raise The Hood (feat.Enzo Moretto – A Toys Orchestra)
3.Orphan
4.Martha
5.Waiting For A Lover – When Your Lover Is Another
6.Hazel
7.Loons
8.The Past
- Sito Ufficiale Jules not Jude
- Sito Ufficiale Urtovox
- Sito Ufficiale Volume Up
Condividi
Giacomo Messina, 20/01/2014