[etichetta: Alrealon Musique]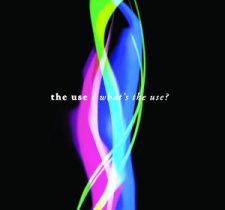 The Use - What's The Use? (2014)


The Use è il nome d'arte dietro il quale si cela Michael Durek, producer americano al debutto per Alrealon Musique con questo "What's The Use?". Il musicista di Jersey City si trova, con questo disco, a manipolare materia scottante come la IDM, il glitch, l'ambient, non disdegnando puntate verso territori più estemi e sperimentali.

Il risultato è un disco polifonico e multiforme, forse fin troppo eterogeneo, ma comunque dotato di grande fascino. Si passa da morbide cavalcate in puro stile Warp come "Hello Everybody", a caotiche fanfare per videogame music come "Aunt Joanne's Metaphysics", passando per techno-soul da nuovo millennio come "Where Ya been" e complesse rielaborazioni glitch-trip hop come "Bird Song", con una meravigliosa Rachel Mason alla voce.
"What's The Use?" è indubbiamente disco per palati fini e per cultori del genere.
Tracklist:
1.Hello Everybody
2.Aunt Joanne's Metaphysics
3.Where Ya Been (feat.Trinitron)
4.Time Burton
5.Dying Breed
6.Slim's Pursuit
7.Ripe
8.Bird Song (feat. Rachel Mason)
9.And God Created Great Cephalopods
10.Halo Alchemy


- Sito Ufficiale The Use
- Sito Ufficiale Alrealon Musique
- Sito Ufficiale 5ive roses press
Condividi
Giacomo Messina 28/08/2015